Welcome to the homepage of
ATMOS Trio

 featuring:

Oren Frank, guitar
Yuval Shay-El, piano & trumpet
Litto Zilberstein, percussion
 
 
NEW: Hear ATMOS on Radio

Hear the ATMOS sound: 

(Microsoft ADPCM 32000Hz 16-bit stereo 6.45sec 224K)
Hear an excerpt from Charles River: 

(Microsoft ADPCM 8000Hz 16-bit mono 1:00.35min 247K)
Hear a

excerpt (CD QUALITY!) from Charles River: 

(Wav Mpeg Layer3 44,100Hz 16-bit stereo 1:09min 1.1MB)
 
ATMOS Trio is available for performances.
Coming up concerts:
January 18, 2001, Martef 10, Haifa
March 15, 1999, Bicurey Haitim, Tel-Aviv
April 16, 1999, Moadon Yuval, Ramat-Hasharon
April 20, 1999, Hotentot, Haifa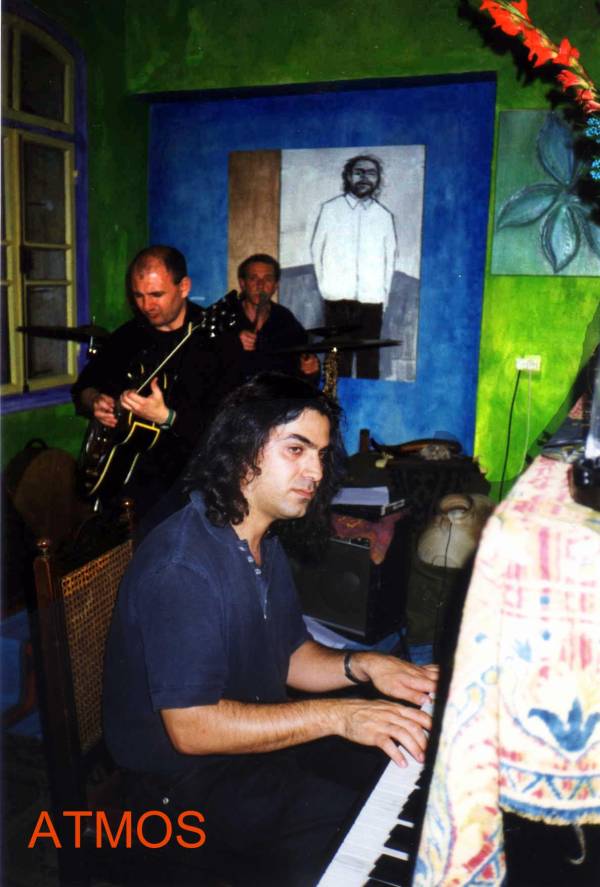 You are most welcome to contact us at:
This page is still under development,
please visit us again!
 
 


hits on this page since September 24, 1998
---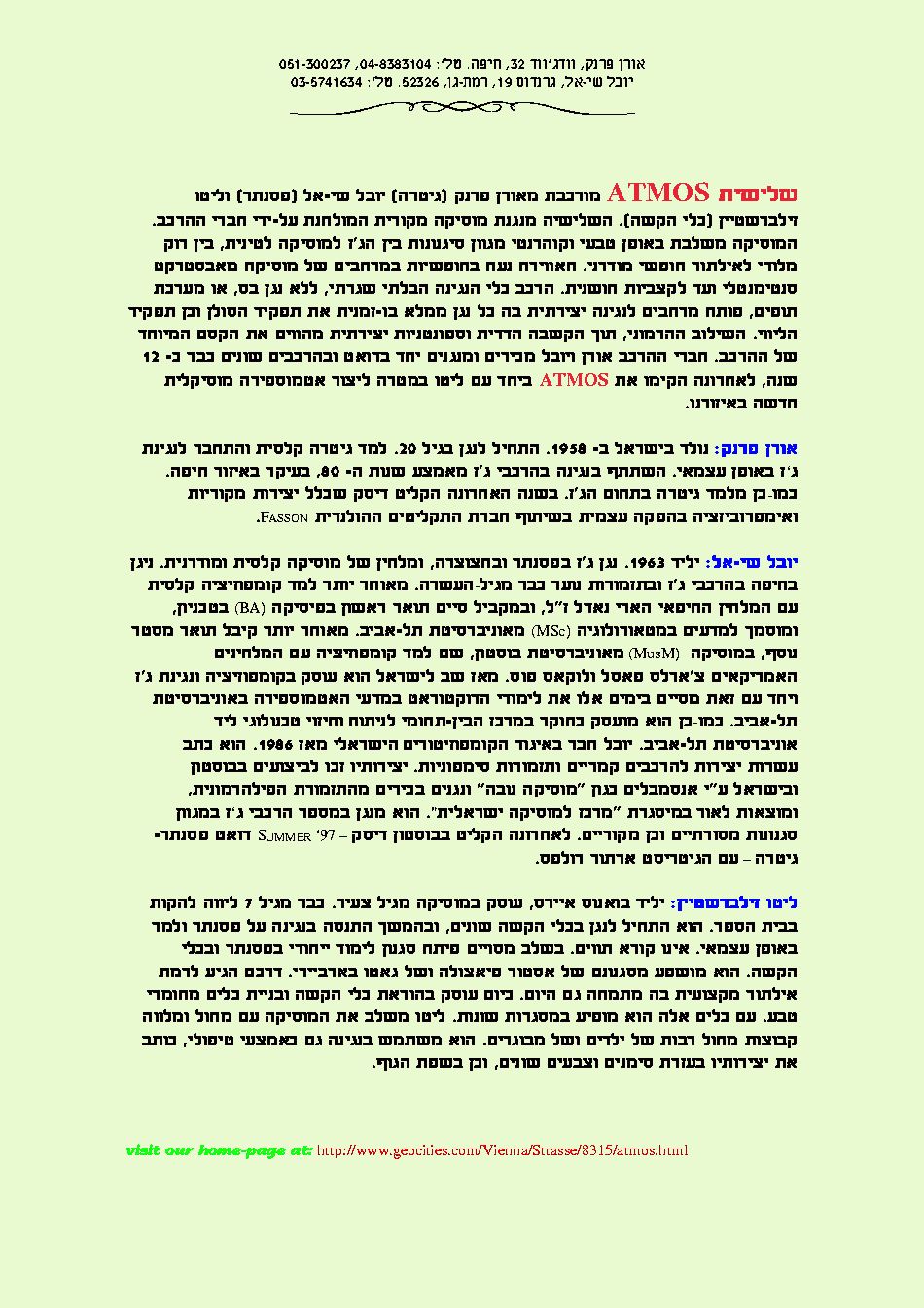 © 1998 yuval@cyclone.tau.ac.il

---